ompassionate representation when you need it most.
Losing a family member can be one of the most traumatic experiences of a person's life. However, if their death was the result of someone's negligence, you can hold the responsible party accountable for their actions and seek compensation for your loss.
As an experienced Orange County Wrongful Death Attorney for over 40 years with a 99.8% success rate, I have been successfully providing assistance to California families with personal injury cases involving:
Auto accidents
Workplace accidents
Truck accidents
Slips and falls
Traumatic brain injuries
Motorcycle accidents
Defective products
Lack of proper security
Mesothelioma
Medical malpractice
Birth injuries
Nursing home abuse and neglect
Aviation accidents
Assault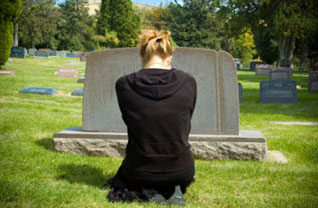 We possess a thorough understanding of California wrongful death law and have helped many clients obtain the damages and the closure they need to move forward with their lives.
Our Services
We know the profound impact the loss of your loved one has had on your life, which is why we devote substantial resources to every wrongful death case we take. We employ private investigators and work with expert witnesses to ensure every case receives the attention and resources it deserves. We carefully collect and preserve evidence from accident scenes, and we seek out any witnesses to obtain their testimonies. We explore all options when building your case to make certain you receive the maximum compensation possible under California law.
Types of compensation in a wrongful death claim
The damages you receive in a wrongful death lawsuit depend on a variety of factors, including the severity of the accident and your loved one's suffering prior to passing. We help clients receive compensation for:
Medical costs
Funeral expenses
Mental anguish
Loss of future earnings
Loss of love, affection and companionship
Loss of protection and guidance
Benefits lost due to the victim's death, including medical insurance
Proven results.
The Law Offices of John A. Rosenbaum has the legal savvy you need by your side when filing a wrongful death lawsuit in California. Contact our firm's Laguna Hills office online or at (949)586-6682 or contact the firm online to contact an attorney regarding the circumstances of your loved one's death. We operate on a contingency fee basis, meaning you pay nothing for our services unless you receive a settlement or verdict.