
99.8% Success Rate
I simply refuse to lose.

40 Years of Experience
I know the field inside and out.

No Win, No Pay
If I don't win your case, you pay nothing.
A reputation built upon success!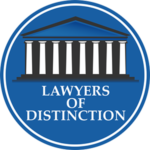 In 40 years of service, John Rosenbaum has become trusted as the best Orange County Personal Injury and Workers Compensation attorney. Decade after decade John has gone to bat for his clients, and the result is a success rate greater than 99% in legal cases involving personal injury and workers compensation.
Don't take our word for it, read about John's successes as told by his many happy clients here. And when you're ready to find out what John can do for you, contact us by giving our Laguna Hills office a call at 949-586-6682 or send us a message here. As always, your initial legal consultation is 100% free, with zero obligation. And if you do decide to go with us and your case is not successful, you don't pay a dime.
It's this commitment to his clients that had John voted one of the best attorneys in Orange County by the Orange County Trial Association.
"People do not win people fights. Lawyers do."
– Norman Ralph Augustine
MY PRACTICE AREAS

Car Accidents
If you have sustained injury as a result of a car accident then it is very important to seek legal counsel!

Personal Injury
Personal injury cases encompass physical, emotional and psychological injuries.

Workers Compensation
There is a very specific segment of the law dedicated to injuries sustained from workplace accidents.

Coronavirus
If you become infected at your workplace from the Coronavirus, you may be eligible for compensation.

Animal Attacks
Dog bites and other animal attacks are serious issues which often require legal action.

Slip & Fall
Unexpected slip & falls can be extremely dangerous, find out if your case entitles you to compensation .

Wrongful Death
Trauma caused by wrongful death can make pursuit of legal recourse seem overwhelming. Let me help.
Healthcare Accidents
In seeking healthcare treatment, we trust our lives in the hands of others. Sometimes, that trust is betrayed.

WHAT SAY MY CLIENTS:

The perfect attorney for me.



 



 



 



 



Attorney John Rosenbaum was the perfect attorney for me. Understands both the law & courtrooms, well respected/liked by judges, other attorneys and clients alike. I would recommend John to anyone. You will be hard pressed to find a lawyer with more character/integrity.
A great trial lawyer.



 



 



 



 



A great trial lawyer. The clients I have referred have always been happy with the results!
An extraordinary workers comp attorney.



 



 



 



 



If you are in need of an extraordinary workers comp attorney I recommend John Rosenbaum. He has been representing me for 5 years. Not only has he gained respect from all me medical doctors, he has put the fear into my workers-comp attorneys.
California Legal News Blog
With so many businesses either closing down or taking a serious hit due to the…
It's not easy being an immigrant in this country. Under the current presidency, immigration laws…
California has been in lock-down mode for a few months now due to the coronavirus…
REQUEST A FREE CONSULTATION
Fill out the form below to recieve a free and confidential intial consultation.